We are major aficionados of the rechargeable, battery-operated lamp trend. Not only because they are beautiful and innovative, but these fixtures are immensely flexible and lend themselves to many different situations. You can take them outside for some happy hour cocktails, carry them with you into that room with the perplexing shortage of plugs, utilize them during a power outage, or just showcase them on your favorite shelf. If you haven't added a portable lamp to your collection just yet, we've compiled 7 of our favorites below for you to peruse.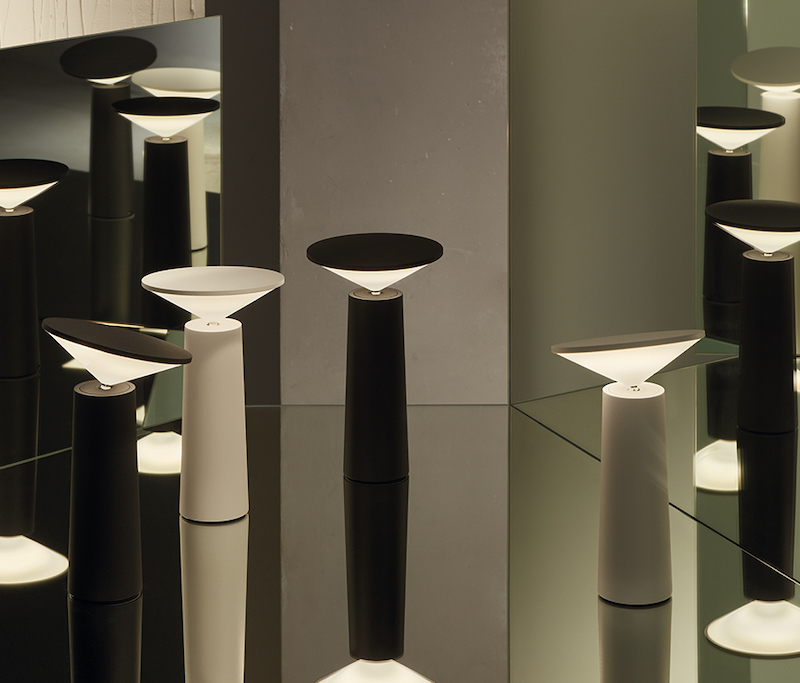 This reasonably priced lamp is a balance of innovation and aesthetics. The Cocktail creates wonderful atmospheres in a range of applications.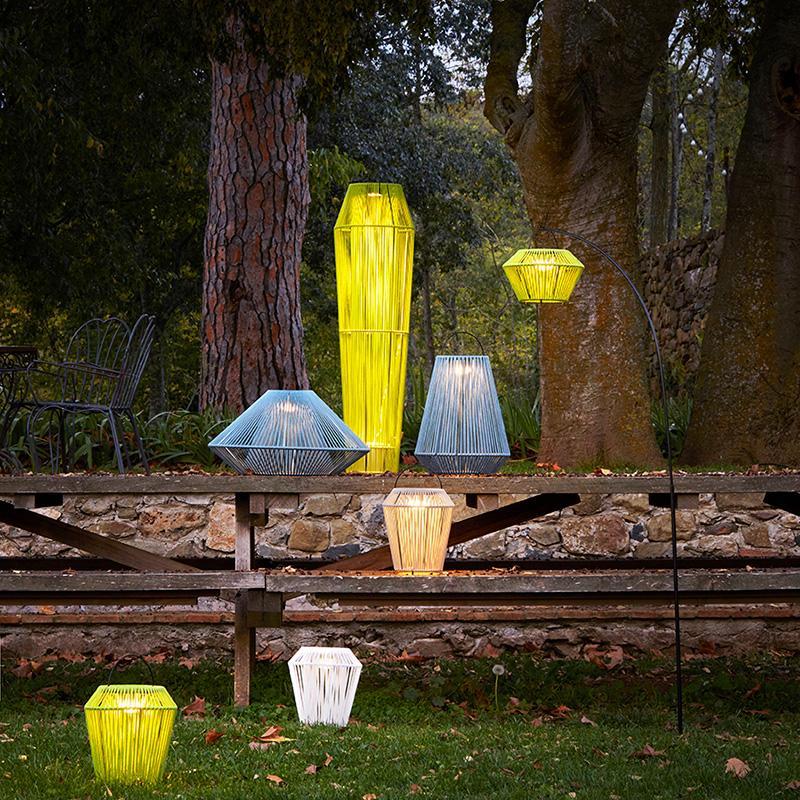 This beautifully designed lamp is available in 4 different sizes, many colors, and made from a very unique polypropylene UV-treated cord. It is the perfect outdoor lamp for that beachside happy hour with friends.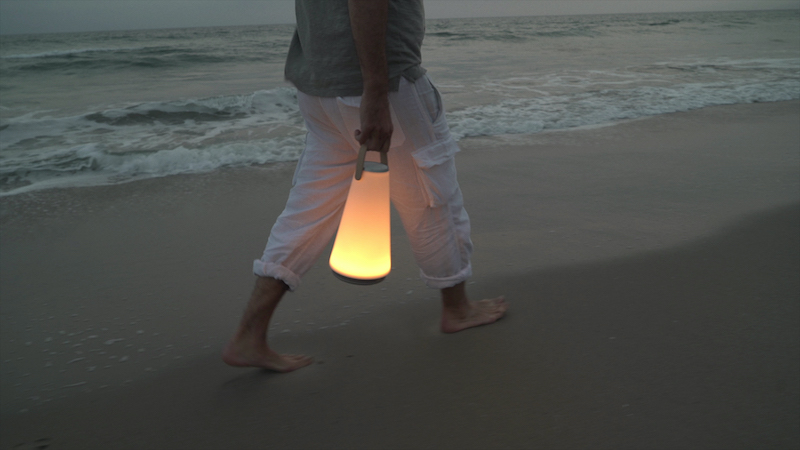 Everyone at Illuminations owns one of these modern and versatile lamps. Pablo puts it best: "Fusing state-of-the-art Warm Dim LED technology with 360° high fidelity surround sound, UMA provides a one of a kind portable light + sound experience, integrated seamlessly into a strikingly elegant design". A must-have to any collection.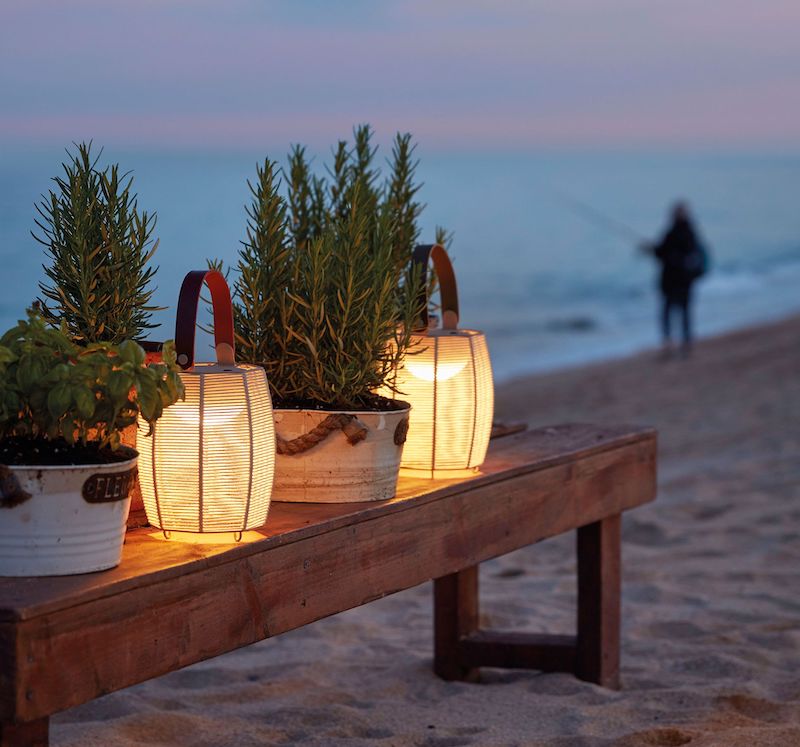 This portable and rechargeable fixture provides magical diffused light through a hand-woven screen. It is almost weightless and brings inimitable elegance to any porch or restaurant!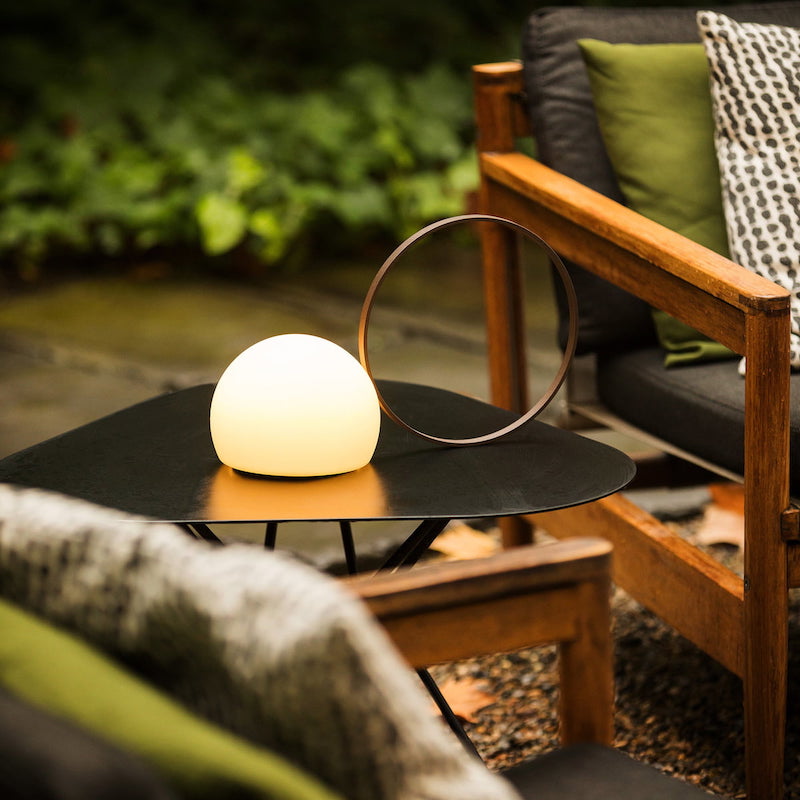 This one-of-a-kind lamp has a 6-hour maximum brightness battery life and is meant for the outdoors. The shade is made of translucent polyethylene with a beige color scheme and metal ring. A chic addition to any terrace.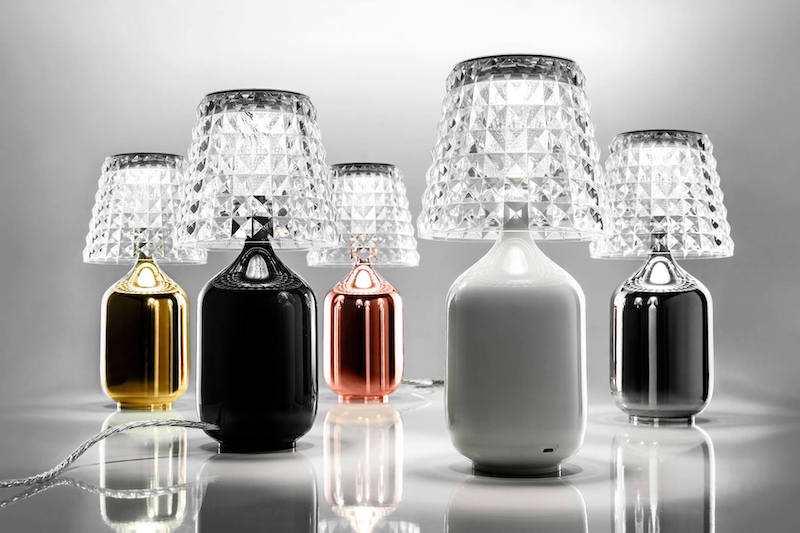 This ornate lamp puts maximum prismatic workmanship on full display. Lodes puts it most concisely: "Valentina lamps are perfect for infusing spaces with a soft and romantic atmosphere."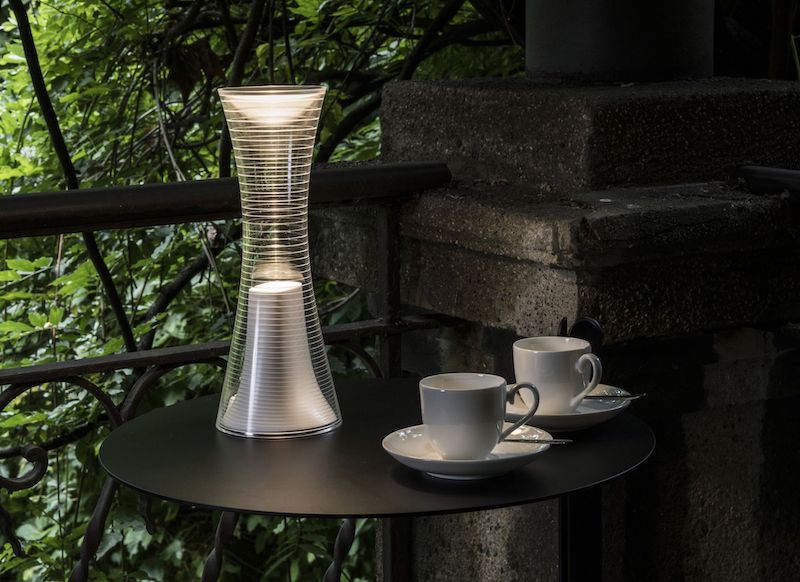 This powerful fixture provides light for up to 16 hours without being recharged. It offers three different light performances and adds fractal beauty to any application.