Illuminations Lighting began a new chapter in 2019 with the purchase of our own building at The Galleries, in the heart of Atlanta's design district. We started the business in 1990 in Midtown Atlanta with the objective of providing the interior design community in the Southeast with the best European and domestic contemporary lighting available. We have enjoyed working with top architects and designers on a range of projects over the past 30 years and look forward to many more great collaborations in the new decade!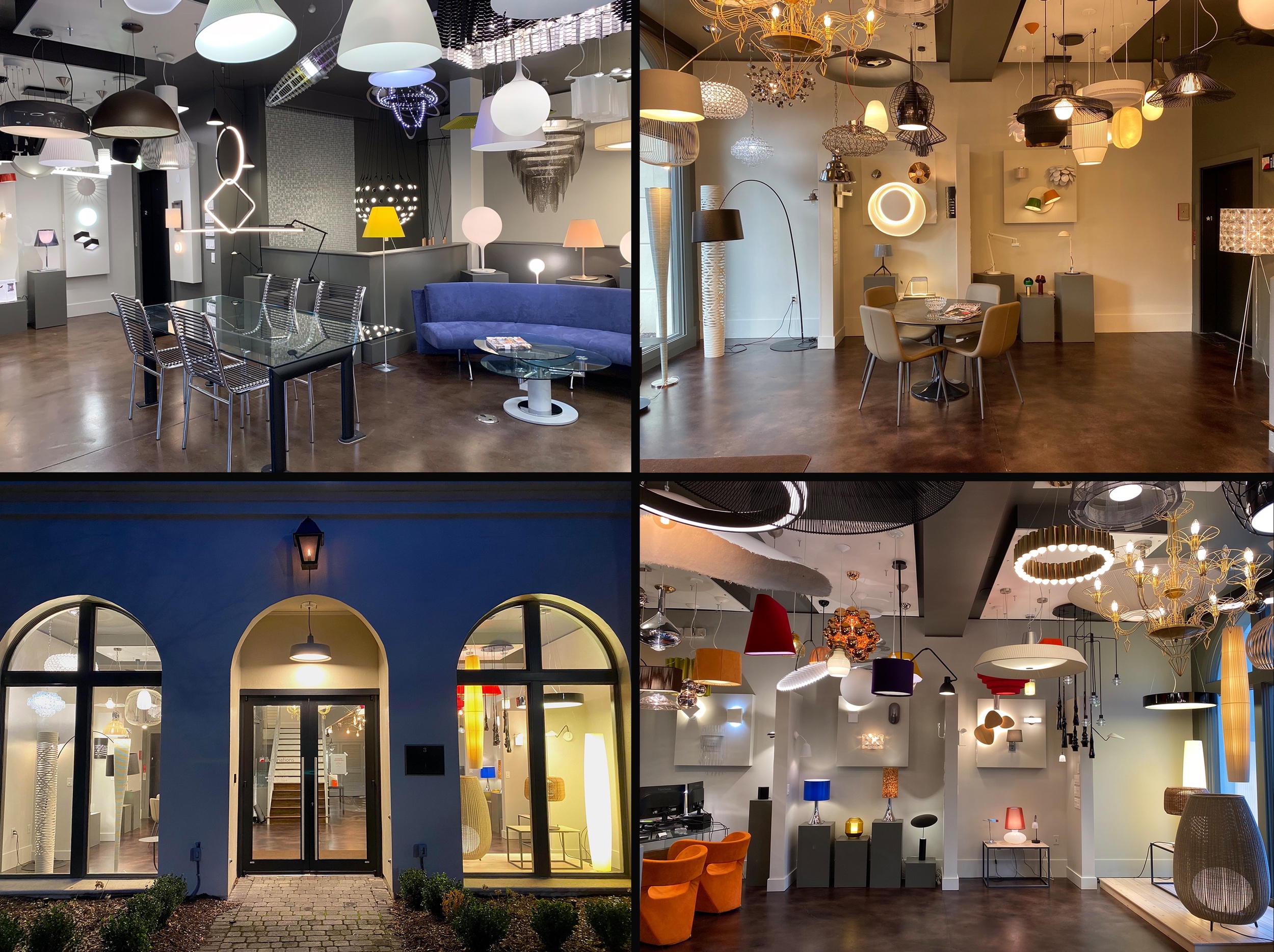 We attribute our success to both the quality of the lighting we offer and to our commitment to provide our clients with the most outstanding service possible. We want to share our knowledge and experience in lighting and believe we are a valuable resource for our design community. We look forward to working with you and being your resource for contemporary lighting.
Come visit our new showroom in the Galleries Monday – Friday 10-4. For more information on any of our lines call us at 404-876-1064 Monday–Friday 10-6 or email us at sales@illumco.com. We look forward to seeing and hearing from you!
visit illuminations
Atlanta Showroom
425 Peachtree Hills Ave. NE #3
Atlanta, GA 30305
COVID-19 UPDATE – We are still working remotely, on-line and via phone, BUT we are also now available by appointment.
APPOINTMENTS: To schedule an appointment, please call our main line at 404-876-1064 and leave your contact details.
REMOTE ASSISTANCE: Our sales team will be glad to assist you via email or phone! Please contact us at: sales@illumco.com or 404-876-1064
*Note re Safety Measures for Showroom: Masks and hand sanitizer are available for all visitors to our showroom and our showroom has also been treated with the EnviroShield® electro-static disinfecting system.
FACTORY LEAD TIMES and ESDs are based on current information only as the rapidly-evolving global situation due to COVID-19 may affect previously-advised dates. Factories are continuing to do everything possible to maintain schedules and minimize delays, but please note these dates may still be affected by state/national/international restrictions subsequently enacted to halt the spread of the virus. We will be sure to provide updates from the factories in connection with your orders or projects as these details come through to us. Stay safe and healthy! We will all get through this together!
Phone: 404.876.1064
Fax: 404.885.5654
Email: sales@illumco.com