With the outdoors being a place of solace, especially in the time of COVID, exterior lighting is more important than ever during these short winter days. Our manufacturers' outdoor collections truly run the gamut with regard to variety of application and wide-ranging style, but here are five outdoor lights you need to check out right now.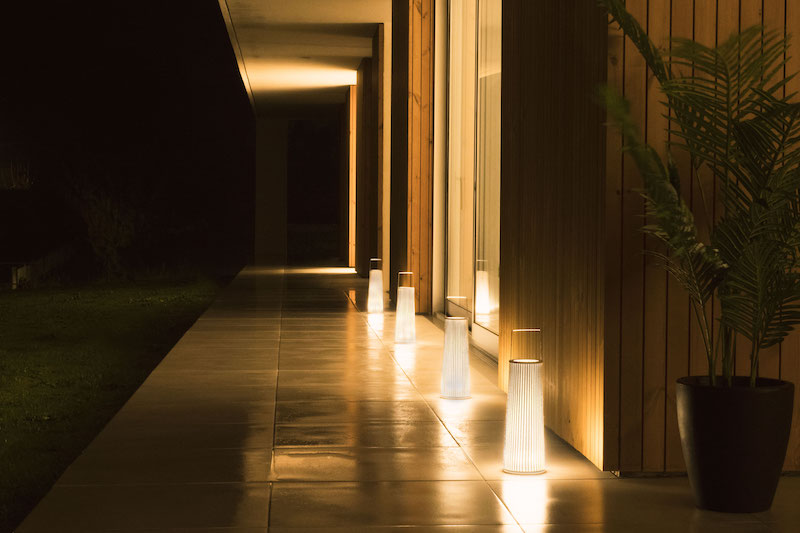 A collection named after the Egyptian Neoplatonic philosopher and teacher who lived during the beginning of the fifth century, this portable LED lamp will transform your patio. The all-purpose stainless steel mesh lampshade lends easily to the indoors as well if you need some extra ambiance in your living room. Hang it informally, place it on the ground, or carry it with you – this lamp is the definition of versatility.
Artemide O Ground and O Suspension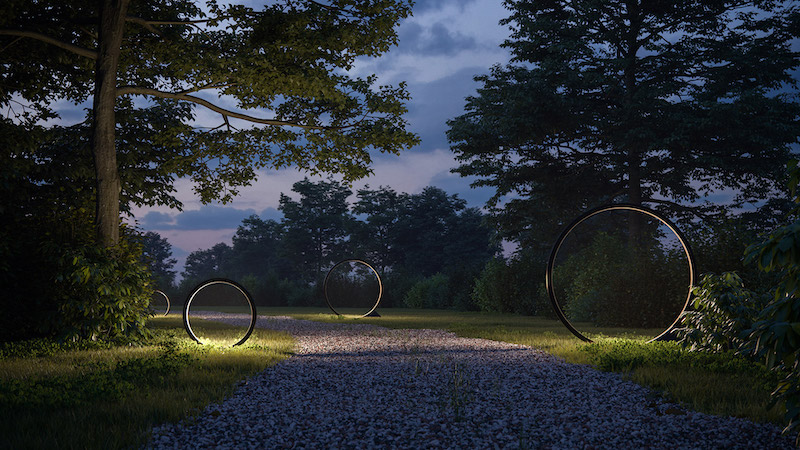 Artemide's O Ground and Suspension lamp are a concerted effort to "reconcile the needs of both the natural and the urban environments". This aluminum and silicone LED fixture interferes as little as possible with the surrounding environment, a light without a lamp. It is outfitted with sensors that activate lighting when motion is perceived – illuminating for a short, necessary time, and then returns to a darkened state.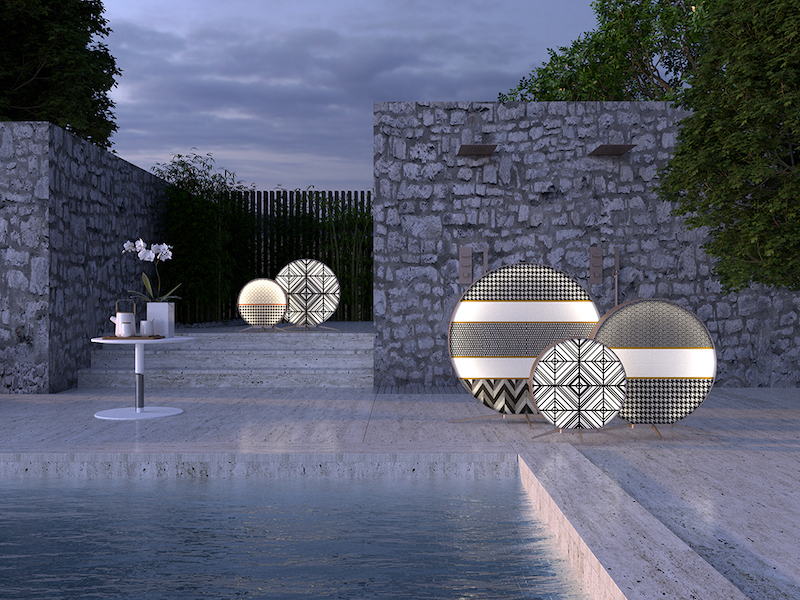 Contardi's Babu fixtures bring the indoors out with the innovative three-dimensional printing on outdoor fabrics. These unique lights give depth to any outdoor space along with entertaining optical illusions to enjoy with a cocktail in hand. Available in three sizes and two variations of textures, the base of this lamp is made of champagne painted steel with ground anchoring available depending on the type of surface.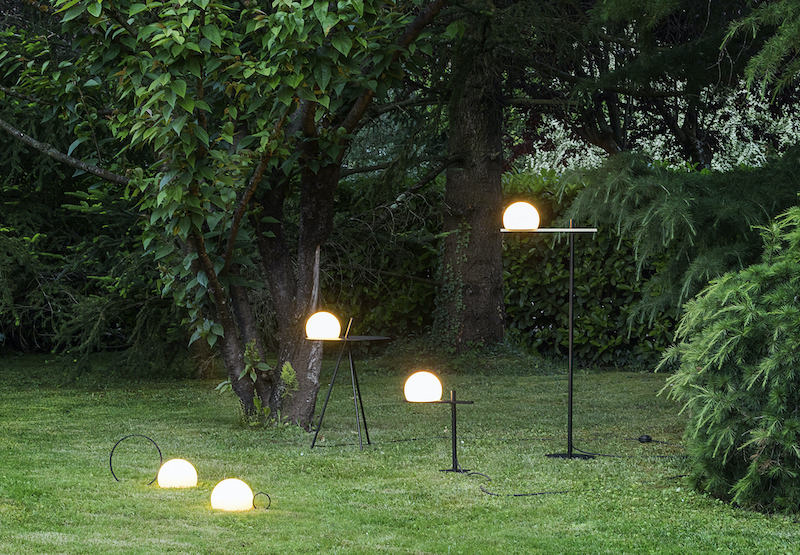 This family of lights is perfect for your garden or terrace. Two for one – a lamp built into a table offers endless possibilities when enjoying the evening with loved ones. Available in black and rust finish, these one of a kind fixtures are made of translucent beige polyethylene and a metal body.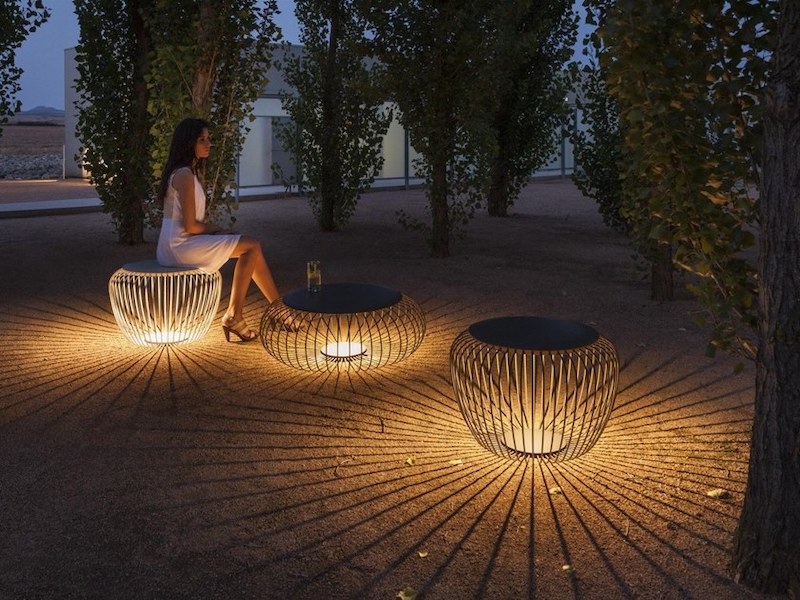 We love multi-functioning lamps here at Illuminations, and this one truly checks off some boxes as it can function as a light source, a side table, or a stool. The Meridiano is outfitted with an LED light that emits indirectly from under its cover and generates magical patterns of light. Available in three matte lacquered colors: khaki, off-white, and green, your terrace will never be the same.