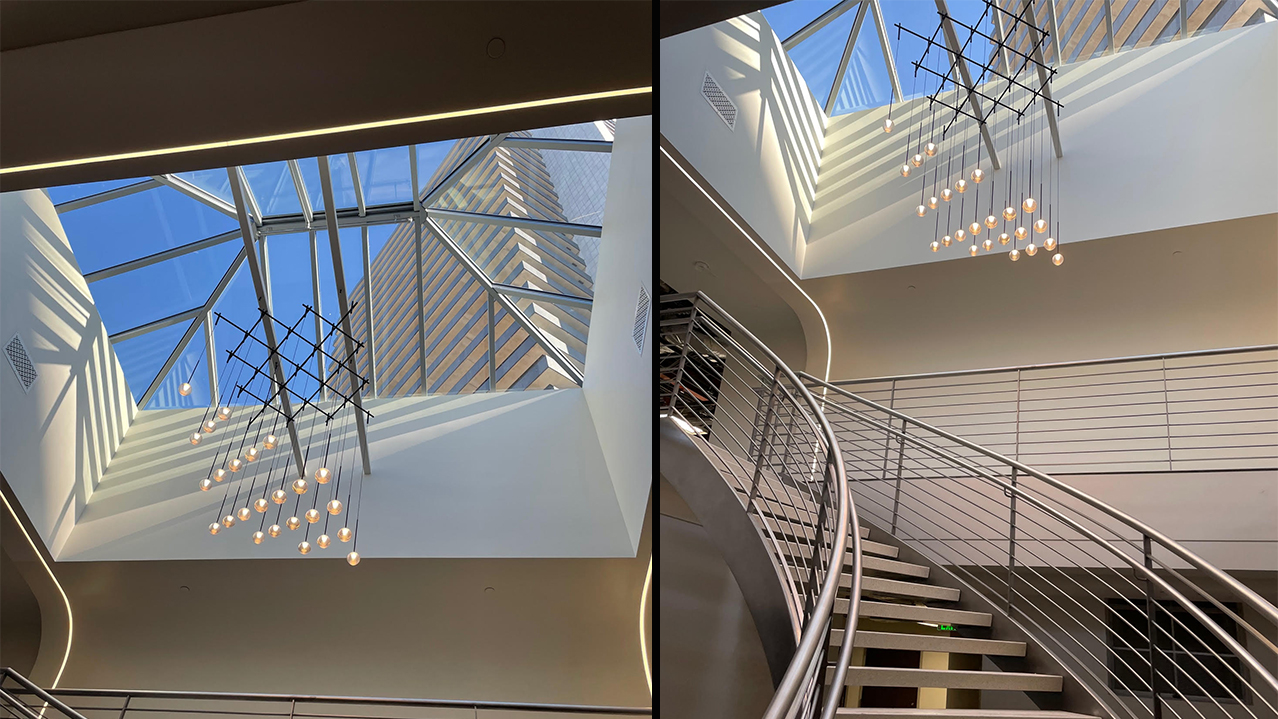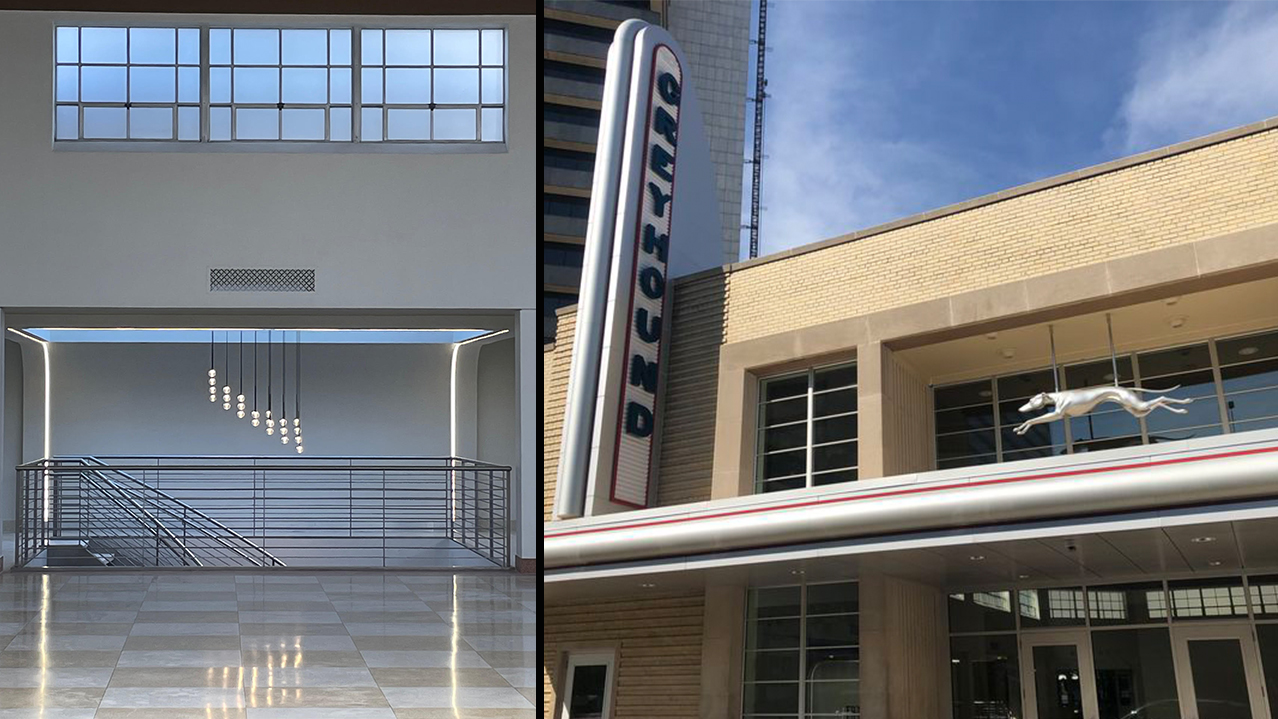 The Greyhound Station in downtown Birmingham, Alabama has been a major restoration and renovation project by the amazing Williams Blackstock Architecture firm. Not only is it a functioning bus station, but the 19th Street North Terminal also has potential for multi-use office space in two 60s era Greyhound buses in the rear of the building as well as other spaces within the historical edifice. In the main stairwell, a Vibia Algorithm is suspended from a stunning skylight. This restored 1950s Birmingham building has so much personality, history, and pizazz. Williams Blackstock has a robust portfolio of beautiful projects throughout the Southeast and this is another shining example of their work. We relish the opportunity to work with them time and again. Read more here.
COVID-19 UPDATE – Our showroom is now open 10:00 a.m. to 4:00 p.m. Monday through Friday, and by appointment. To schedule an appointment, please contact a member of our sales team. In accordance with CDC guidelines, we require that masks be worn in our showroom at all times unless all parties on the showroom floor are fully vaccinated for COVID. We also continue to remain available via phone and email for any questions you may have. FACTORY LEAD TIMES and ESDs are based on current information and factories are continuing to do everything possible to maintain schedules and minimize delays, but please note these dates may still be affected by the evolving global situation due to COVID-19. We will be sure to provide updates from the factories in connection with your orders or projects as these details come through to us. Stay safe and healthy! We look forward to seeing you soon! 
Illuminations Lighting began a new chapter in 2019 with the purchase of our own building at The Galleries, in the heart of Atlanta's design district. We started the business in 1990 in Midtown Atlanta with the objective of providing the interior design community in the Southeast with the best European and domestic contemporary lighting available. We have enjoyed working with top architects and designers on a range of projects over the past 30 years and look forward to many more great collaborations in the new decade!
We attribute our success to both the quality of the lighting we offer and to our commitment to provide our clients with the most outstanding service possible. We want to share our knowledge and experience in lighting and believe we are a valuable resource for our design community. We look forward to working with you and being your resource for contemporary lighting.
Come visit our new showroom in the Galleries Monday – Friday 10-4. For more information on any of our lines call us at 404-876-1064 Monday–Friday 10-6 or email us at sales@illumco.com. We look forward to seeing and hearing from you!