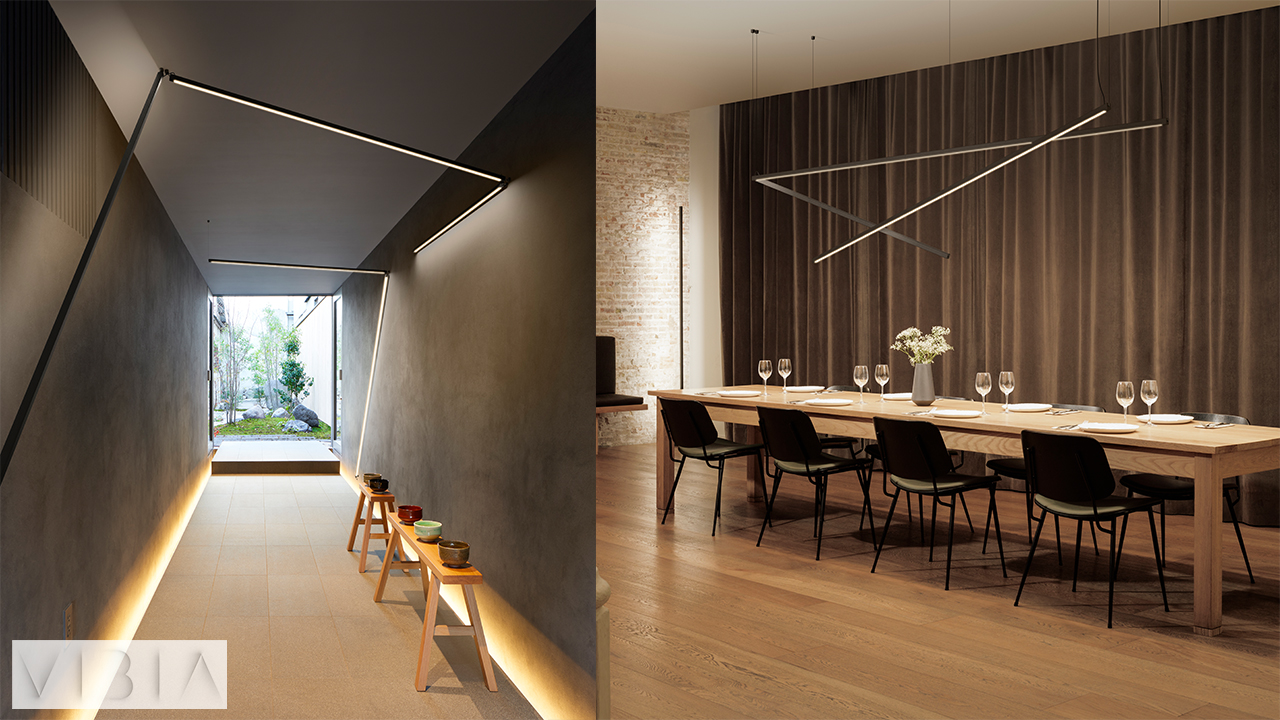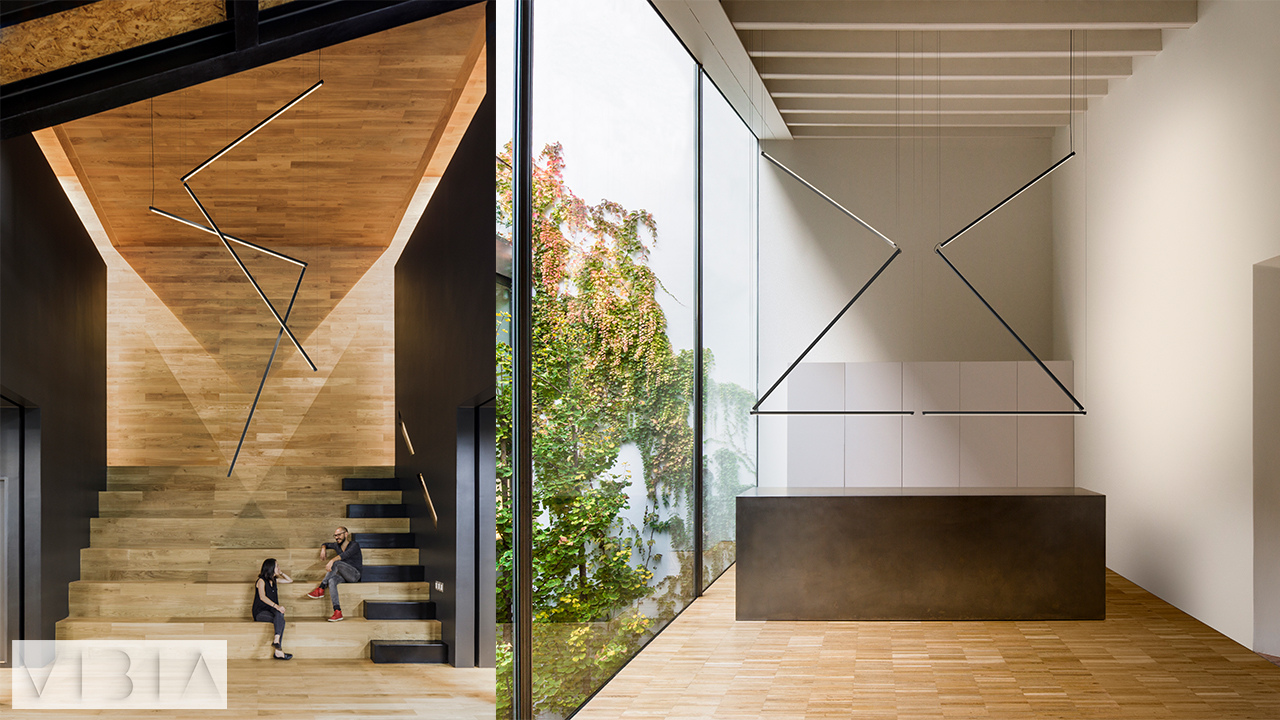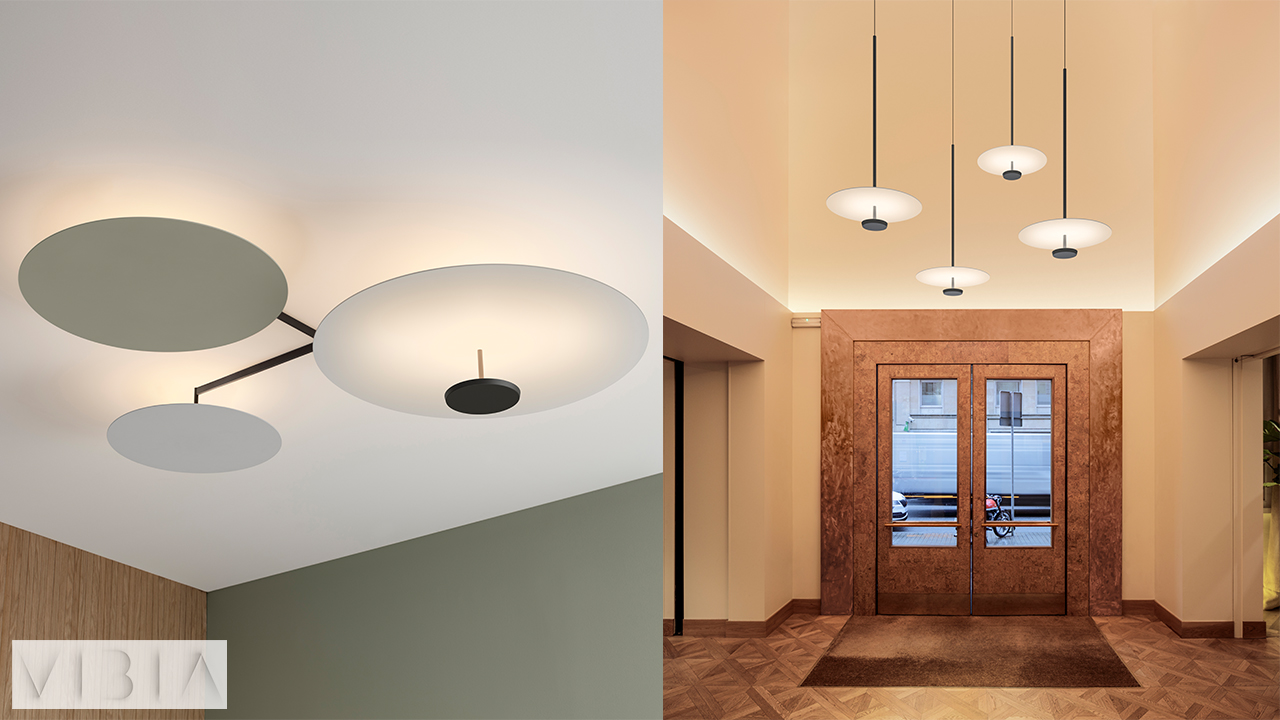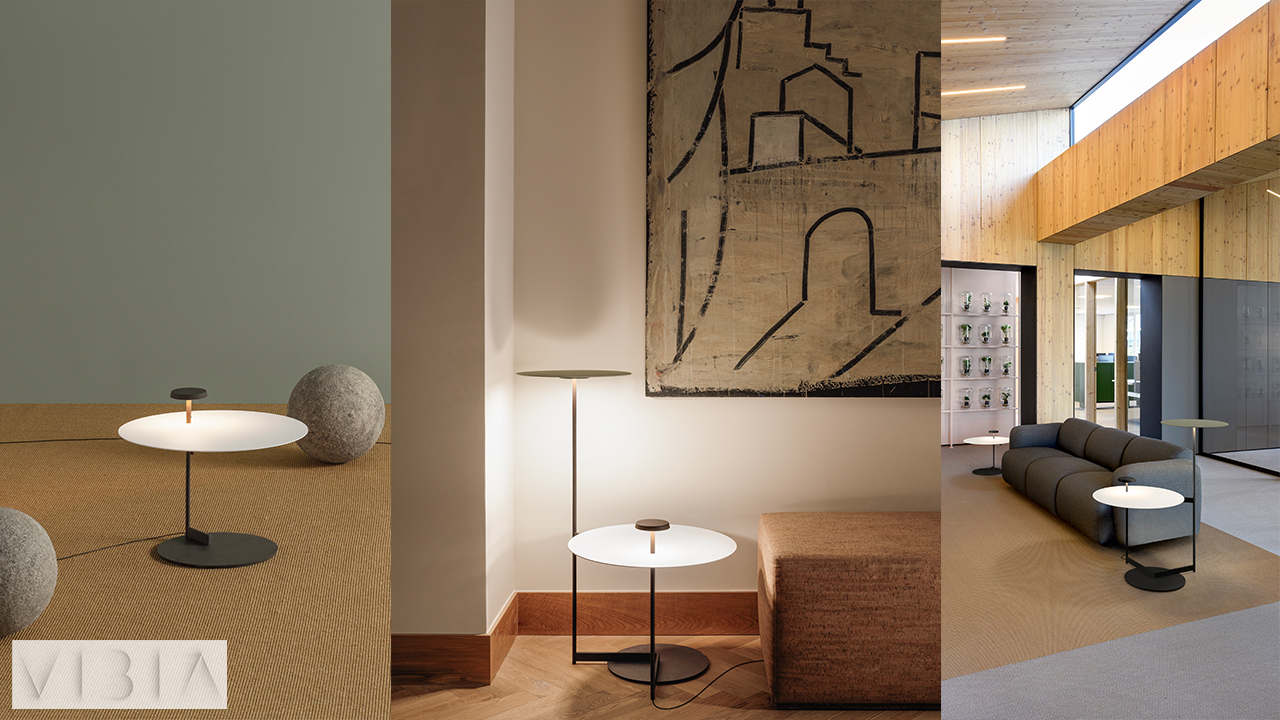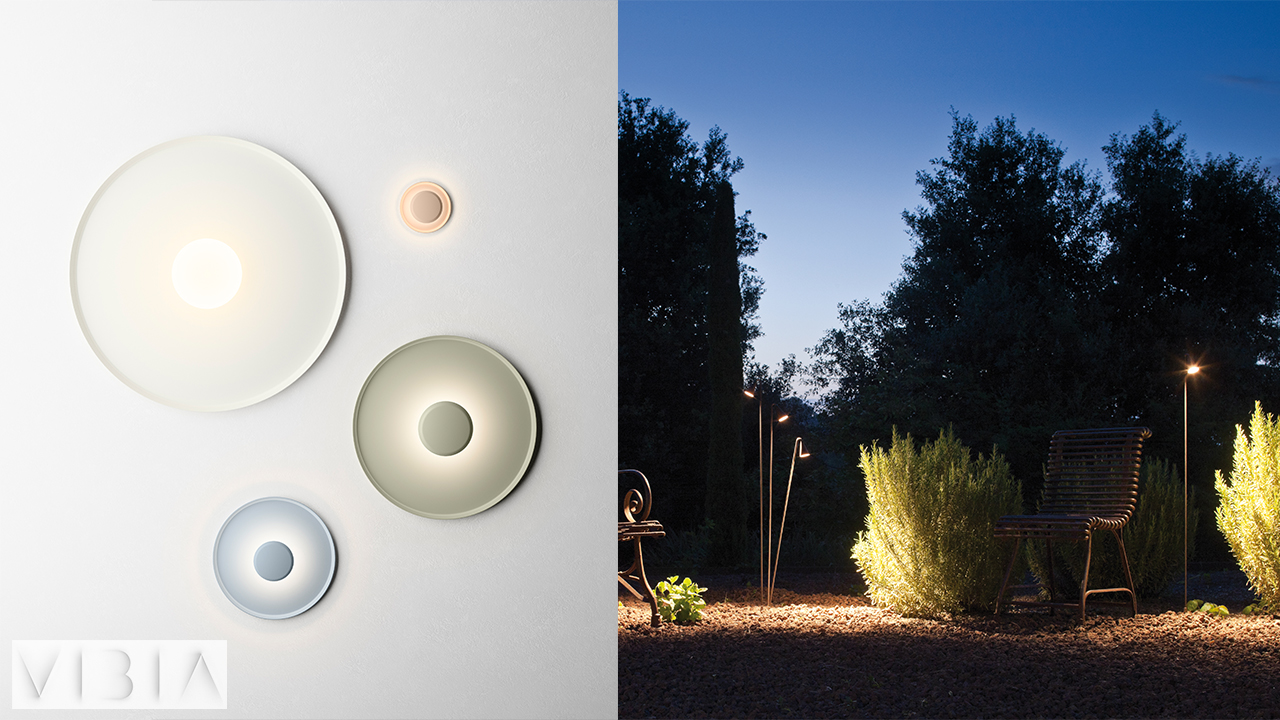 Introducing new Vibia products!
Slide 1 + 2: Fusing technology, space, and architecture, Sticks offers a creative lighting toolkit for integrating light elements in an interior space. Pure and graphic, the minimalist aluminium rods transform linear light into a floating sculpture.
Slide 3 + 4: Flat lamps are a creation from the designer Ichiro Iwasaki. The discs of light descend from the ceiling to form a hanging lamp or ascend from the floor, where the planes of reflected light blend in with the architecture. All the models in the Flat collection incorporate LED lighting and are available in a range of neutral color tones.
Slide 5: BRISA is a fitted outdoor lamp with three revolving, adjustable arms. Top is a ceiling or wall lamp that comes in a range of balanced colors that help to create very warm atmospheres.
COVID-19 UPDATE – Our showroom is now open 10:00 a.m. to 4:00 p.m. Monday through Friday, and by appointment. To schedule an appointment, please contact a member of our sales team. In accordance with CDC guidelines, we require that masks be worn in our showroom at all times unless all parties on the showroom floor are fully vaccinated for COVID. We also continue to remain available via phone and email for any questions you may have. FACTORY LEAD TIMES and ESDs are based on current information and factories are continuing to do everything possible to maintain schedules and minimize delays, but please note these dates may still be affected by the evolving global situation due to COVID-19. We will be sure to provide updates from the factories in connection with your orders or projects as these details come through to us. Stay safe and healthy! We look forward to seeing you soon! 
Illuminations Lighting began a new chapter in 2019 with the purchase of our own building at The Galleries, in the heart of Atlanta's design district. We started the business in 1990 in Midtown Atlanta with the objective of providing the interior design community in the Southeast with the best European and domestic contemporary lighting available. We have enjoyed working with top architects and designers on a range of projects over the past 30 years and look forward to many more great collaborations in the new decade!
We attribute our success to both the quality of the lighting we offer and to our commitment to provide our clients with the most outstanding service possible. We want to share our knowledge and experience in lighting and believe we are a valuable resource for our design community. We look forward to working with you and being your resource for contemporary lighting.
Come visit our new showroom in the Galleries Monday – Friday 10-4. For more information on any of our lines call us at 404-876-1064 Monday–Friday 10-6 or email us at sales@illumco.com. We look forward to seeing and hearing from you!